"I can't believe this is actually happening to me."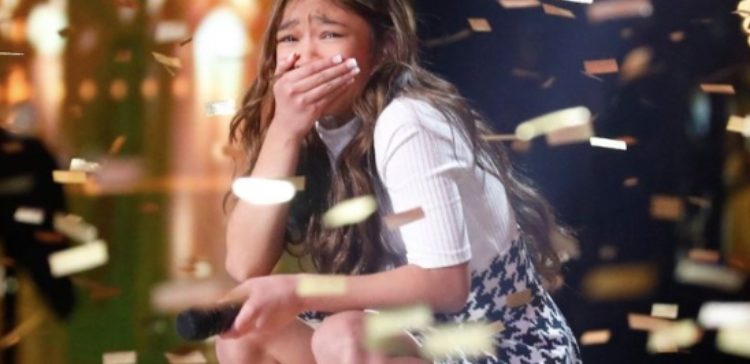 It was back in 2017 when young Angelica Hale's out-of-this-world talent captured the attention of the audience worldwide. Even those who are not fans of competition shows made sure they are in front of the TV when it was her turn to wow the world over and over again.
Her part in the America's Got Talent series was one of a kind, and despite being a runner-up during the competition, she finished second.
The good news? Angelica is back and we get to enjoy her amazing vocal a bit longer. Competing along the rest of the champions, among which Susan Boyle, Angelica has a lot to offer at the spin-off series that garnered heaps of attention. All eyes are on AGT: The Champions.
Little Angelica made history with her stunning performance of "Fight Song." The 11-year-old prodigy got a Golden Buzzer for a second time, a reward given by the judges that saves the best acts from being eliminated. Judge Howie Mandel was so overwhelmed by her act that he just had to reward her.
"When people show up on this show, the level of competition is much higher. Just by the title, you are amongst champions. You show up and you ripped the ceiling off this theater. That was your fight song and if I can do anything, I am going to help you win this fight," he commented after Angelica's performance.
The young girl couldn't believe what had just happened and burst into tears, saying:
"I can't believe this is actually happening to me. I never expected this to happen. I wanted to thank you so much. This is a dream come true."
All the judges agree how this very special girl has in her what it takes to be a champion. Describing her as a "firecracker" and a remarkable performer, she is likely to reach for the stars.
She is indeed our favorite. You can watch her performance for yourself, if you haven't seen it so far.