Are you excited about Halloween this year? We know the pandemic has dampened spirits for the most part, but maybe it's a sign that we should celebrate and make the most of a dreary situation? But are you one of those who has started getting into the spooky spirit before the actual day, and perhaps had friends and family make fun of you? Well, here's some news for you: it's a good thing! People who decorate their homes for a special holiday way earlier are said to be happier and even friendlier people! Shocked? Don't be. Here's what the experts have to say.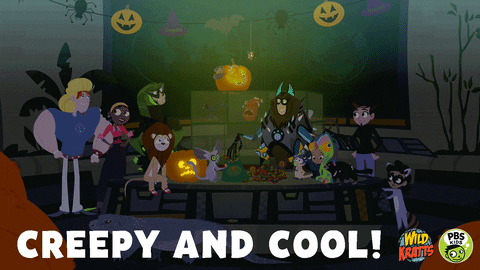 Steve McKeown, founder of MindFixers, owner of The McKeown Clinic, and a psychoanalyst has revealed that there is nothing wrong with being a little too excited for your favorite holiday be it Halloween or Christmas. "In a world full of stress and anxiety people like to associate with things that make them happy and Christmas decorations evoke those strong feelings of childhood," he said in an interview. "Although there could be a number of symptomatic reasons why someone would want to obsessively put up decorations early, most commonly for nostalgic reasons either to relive the magic or to compensate for past neglect. Decorations are simply an anchor or pathway to those old childhood magical emotions of excitement," he added.
According to research published in the Journal of Environmental Psychology, people who put up decorations earlier are friendly and likable. The study reads: Research suggests that U.S. residents may use holiday decorations on their home's exterior to communicate friendliness and cohesiveness with neighbors. In the present research, we examine whether strangers (naive raters) can accurately identify the more friendly residents, and what aspects of the homes' exteriors contribute to their impressions. The results support the idea that residents can use their home's exterior to communicate attachment and possibly to integrate themselves into a neighborhood's social activities.
For those of us not living with our family, it can get a little lonely during the holidays, so spending time decorating your home with hideous Halloween treats can cheer us up. It gives us the feeling that we are in some way, and we are happier to celebrate that way. Plus, by decorating earlier, we allow ourselves to feel that the holidays are not too far away and we can enjoy the countdown to the upcoming holiday season with dizzying happiness. Even if the decorations used in your home look creepy or scary, a simple decoration can give you a sense of peace and relaxation.
Please. We've had the tree up since Veteran's Day, and I put a few more presents under the tree this morning. With all the awful in the world, it's nice to have this bit of wonderful in my living room. Plus, my 7yo thinks I am The. Best. ???? #

— Brie (@BrieCodes) November 22, 2019
You can even apply the same rules once Halloween is over and you're looking forward to Christmas. Oh, and did you know? Martha Stewart reports that watching Christmas movies has emotional and psychological benefits? Pamela Rutledge, behavioral scientist, director of the Media Psychology Research Center and Media Psychology faculty at Fielding Graduate University, told  NBC News that "the human brain loves patterns and the predictability is cognitively rewarding. Those predictable story arcs that draw on the standard patterns we recognize from fairytales offer comfort by presenting life as simple and moralistic."
We're confident we could use some of them during these difficult times. So go ahead and start decorating now as you count down to Halloween and Christmas!
COVER IMAGE SOURCE: Getty Images/ skynesher